Event Details
FRIDAY AUGUST 29, 2014
DanceOn
SPOTLIGHT
: The Ultimate Dance Experience is a live event celebrating the best of dance and inspiring tomorrow's leaders of entertainment. The event will kick off with a live taping of Les Twins and other featured performances for John Legend's film "Breaking Through." The show continues with dance performances from high profile DanceOn talent and a live DJ set with Ben Tarquin from YAK Films. Check our feature on
Deadline
!
SHOW BREAKDOWN
1:30 PM

DOORS OPEN

2:30 PM

LIVE TAPING OF LES TWINS' PERFORMANCE FOR THE FEATURE FILM "BREAKING THROUGH"

4:00 PM

LIVE TAPING OF FEATURED DANCE PERFORMANCES FOR THE FEATURE FILM "BREAKING THROUGH"

5:00 PM

RED CARPET, FOOD TRUCKS AND OUTDOOR LOUNGE

7:00 PM

SPOTLIGHT SHOW WITH PERFORMANCES FROM FEATURED DANCEON TALENT AND DJ SET WITH BEN TARQUIN FROM YAK FILMS
*By attending the live tapings during SPOTLIGHT, you consent to be filmed for inclusion in the feature film "Breaking Through." Attendance does not guarantee inclusion in the film.
SPECIAL APPEARANCES BY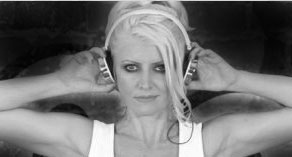 JASMINE MEAKIN
Register
here
for a
workshop with Jasmine Meakin
FEATURED PERFORMANCES BY
Want your video or Dance Number

to be in the film breaking through?
1

Create a video!

Submit a video of your Dance Number (Solo, Duet/Trio, or Group Number) by Friday, August 29th for a chance to be in the Feature Film BREAKING THROUGH executive produced by John Legend and directed by John Swetnam.
2

Be seen by the best!

All digital submissions have a chance to be included in the film. Plus, up to three (3) lucky performers will be asked to take part in the LIVE event, which will be filmed in partnership with the movie BREAKING THROUGH!
3

Be in the movie!

Come watch a live performance by Les Twins while it's being filmed for the movie BREAKING THROUGH!
*By Attending this performance you too will be on camera. Check out our eventbrite for more details!
SPOTLIGHT
PROUDLY SPONSORED BY: